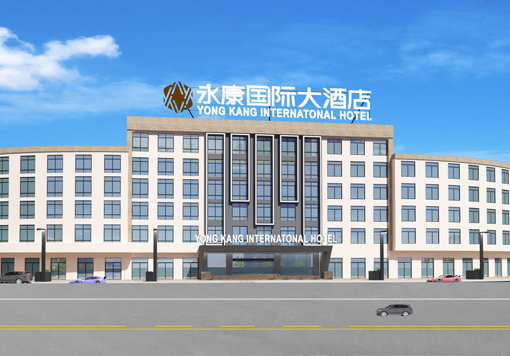 Yongkang International Hotel is located in the south gate of Yongkang City, Zhejiang Province, which has the reputation of "Hardware Capital". It is adjacent to the coach station and the high-speed railway station and is close to Jinliwen Expressway. The transportation is very convenient.
Yong Kang International Hotel has stylish rooms, deluxe rooms, business rooms, top-class rooms and other different types of rooms. The room is equipped with modern furniture such as sophisticated business facilities. Unique style, different styles of decoration, refreshing. Bright and spacious panoramic floor-to-ceiling windows, can enjoy the bustling downtown landscape or the green mountains, 尽显 modern comfort and romance.
Quality service for each stay guests feel comfortable and care, enjoy the happiness and warm home.